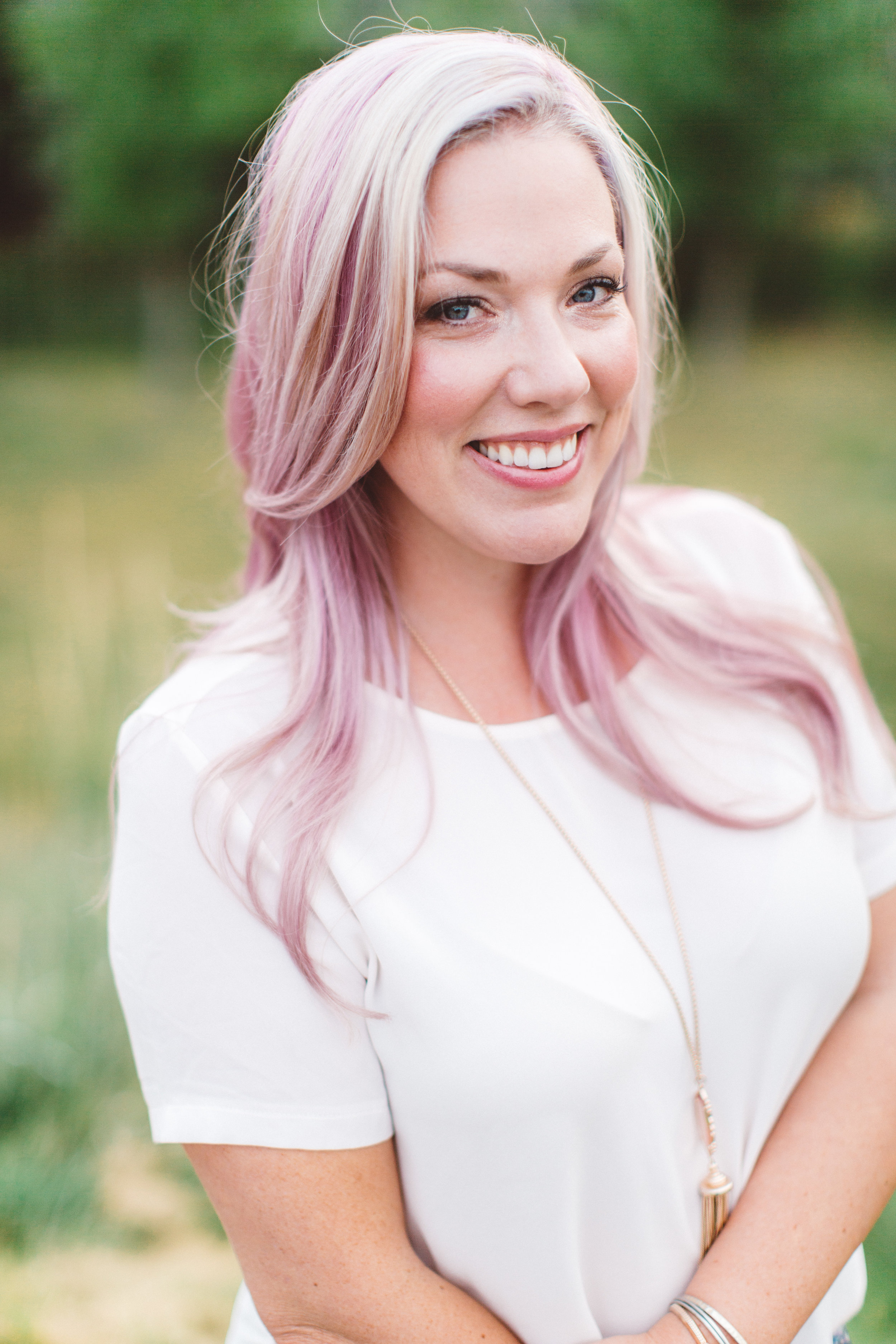 My passion is in the details--the angle of the table numbers, the perfect placement of the programs and the just-right varying heights of a dessert display. I go nuts for brides who have crazy ideas and am thrilled to make those ideas come to life...especially if I get to work in a good pun or two! Want to mix Baptist roots and a Jewish heritage? Or maybe you want to make Disney details chic or incorporate your love of chickens into your classic wedding day style? Good news, I've done all of that! I believe that no bride should do something because that's "how it's supposed to be" and I love the challenge of making your day truly reflect who you are together.
I celebrate sentiment and still get teary-eyed when I watch the walk down the aisle. I LOVE color and pattern (clearly) and glitter/sequins/shiny things make me happy. But I get just as giddy about perfectly weathered textures and sophisticated muted tones. I'm inspired by plants, flowers, textiles, and building materials--Home Depot is my jam. No bad hair day is too bad for a ballerina bun and there's no state of boredom that can't be fixed with a fabric store. To-do lists are better hand-written on a cute notebook and meetings are better over wine (or margaritas). Let's hang out and talk about your big day!
Associate Planner + lead coordinator
As an Associate Planner, Jessica is the head honcho on a wedding day when Vanessa is unavailable. She also leads the team on weddings in the LA area with Month-of Coordination packages. When Jessica isn't the lead on her own Vanessa Noel Events wedding, she's often acting as Vanessa's right-hand on a wedding day and beyond...helping to source fun details, coordinating with vendors, troubleshooting set up, helping put out dessert table fires (this is not a joke) and making us laugh. With a background and education in the fashion industry, Jessica has a fabulous eye and is a great resource to the team with her grasp on changing trends and attention to detail.