ALEX + SANDY :: DOS PUEBLOS RANCH
Today's a special day! It's our very own Jessica's birthday and in honor of the day this awesome gal was born, I'm blogging one of her most amazing weddings from last year (again with this running theme of being far behind). Dos Pueblos Ranch is such a stunning venue, but is not for the faint of heart (planner), my friends. This is the kind of magical blank canvas that I love so much. The kind of venue that allows you to dream up a space and then build it. Design dream... logistically, a little different :)
But that's why Jessica is so incredible and why I've chosen her as an associate planner! Ceremony on a cliff, multiple buses for guest transportation, kitchen build out, generator, bathrooms, golf carts... not. a. problem. Jessica had this one on lock as she always does. And look how beautiful and effortless it all was?!
All Vanessa Noel Events weddings are important, but this one was extra special to me. A lifetime ago, I met Alex (the stunning bride) on a ferry in Costa Rica. She was on an epic trip with her bestie and so was I. We bonded over gallo pinto, rainbow sandals, hitchhiking from a waterfall to a village, and playing cards on a teakwood balcony in the middle of a tropical rainforest. We kept in touch via Facebook (see, it is good for something) and I was so incredibly honored when she and Sandy entrusted VNE to bring their vision to life and create their perfect day.
This first look is a favorite of mine. Just look at Sandy's response to seeing his beautiful Alex!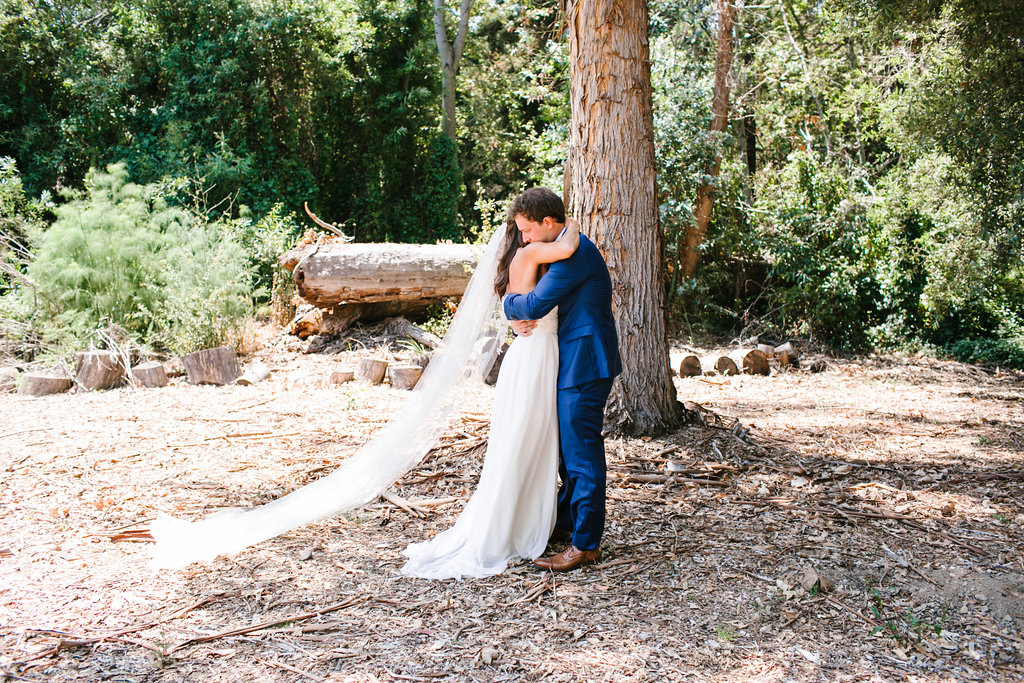 Don't these cheerful and citrus-inspired bouquets by our fave Stella Bloom Designs just make you happy??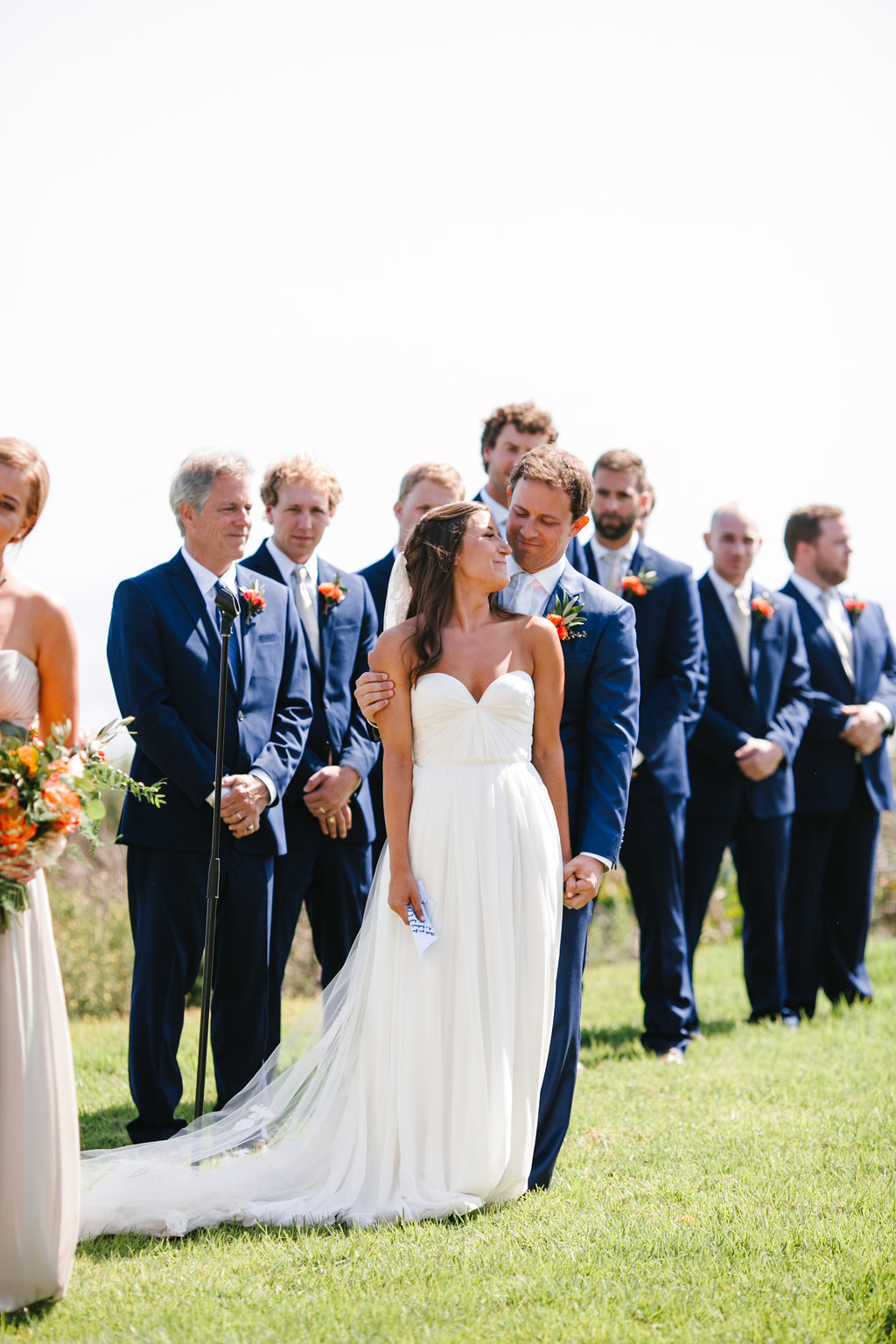 Alex and Sandy had friends perform during their ceremony and Josh captured this shot as they listened.
Alex & Sandy are the quintessential California couple, the kind that's effortlessly stylish, intelligent but not pretentious, lovingly meaningful yet knows how to party and their big day was a genuine reflection of that! After the sweetest and most personal ceremony, guests were invited to a picnic style, ocean front cocktail hour filled with latin flavor and flowing margaritas (yes, please!)
We know our team has nothing to do with chic guests, but how adorable is this duo?! Bonus points for matching the color palette.
And after the most "California cool" cocktail hour, guests made their way through the magical scenery to Dos Pueblos Ranch's iconic barn for even more celebration!
Homemade hot sauce made for adorable and oh-so-appropriate favors for the day.
A cigar and whiskey bar kept guests celebrating through the evening. Sandy's last name McKinnon was even honored with a barrel of whiskey by the same name!