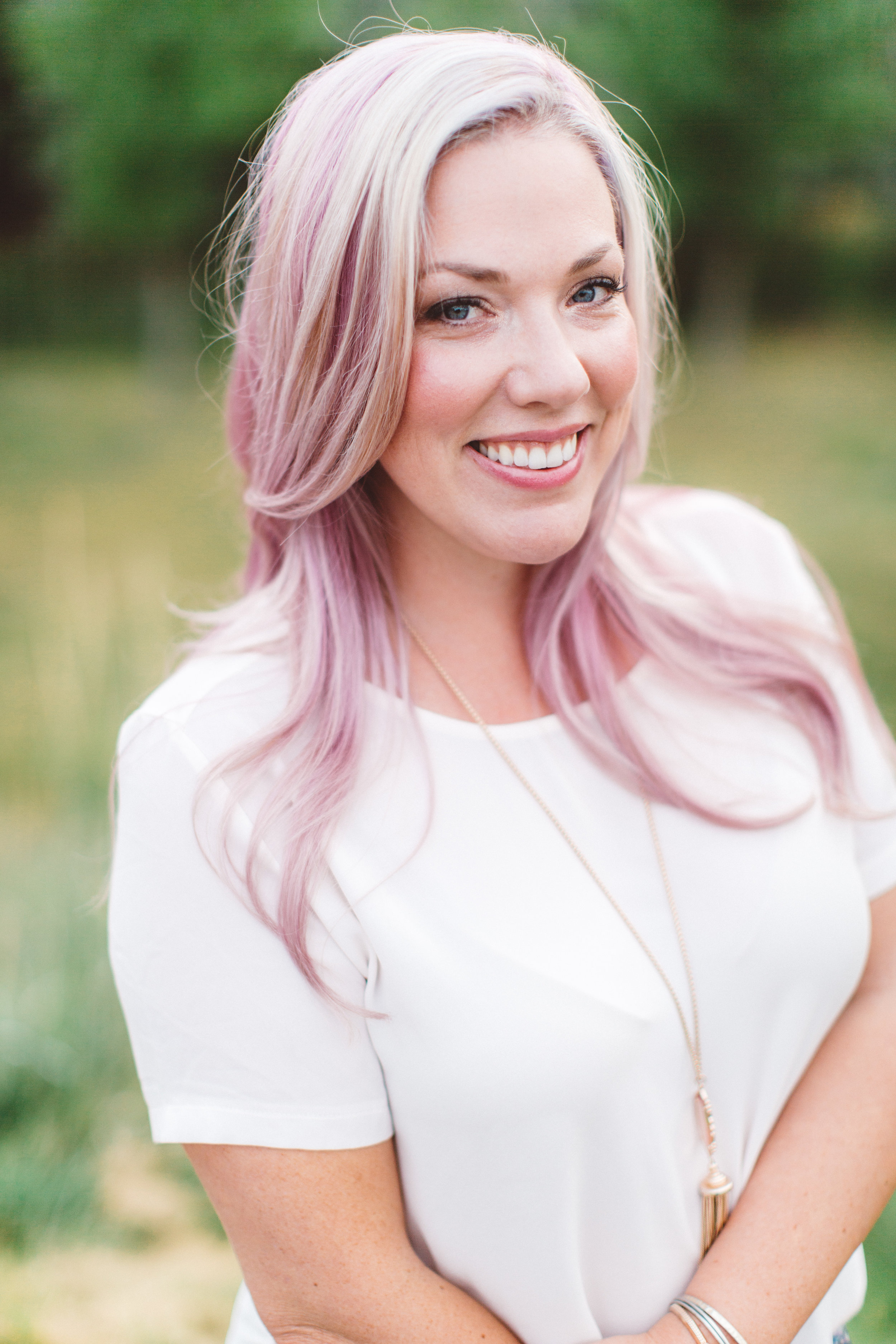 Vanessa
Owner +
EVENT DESIGNER
My passion is in the details--the angle of the table numbers, the perfect placement of the programs and the just-right varying heights of a dessert display. I go nuts for brides who have crazy ideas and am thrilled to make those ideas come to life...especially if I get to work in a good pun or two! Want to mix Baptist roots and a Jewish heritage? Or maybe you want to make Disney details chic or incorporate your love of chickens into your classic wedding day style? Good news, I've done all of that! I believe that no bride should do something because that's "how it's supposed to be" and I love the challenge of making your day truly reflect who you are together.
I celebrate sentiment and still get teary-eyed when I watch the walk down the aisle. I LOVE color and pattern (clearly) and glitter/sequins/shiny things make me happy. But I get just as giddy about perfectly weathered textures and sophisticated muted tones. I'm inspired by plants, flowers, textiles, and building materials--Home Depot is my jam. No bad hair day is too bad for a ballerina bun and there's no state of boredom that can't be fixed with a fabric store. To-do lists are better hand-written on a cute notebook and meetings are better over wine (or margaritas). Let's hang out and talk about your big day!
Tressa
Central Coast Lead Coordinator + Overall event guru
With nearly fifteen years of domestic and international event experience and a Bachelor's in Business from CalPoly SLO, Tressa is our go-to logistical mastermind. She's resourceful, personable, tech savvy, and lightning quick on her feet--in "make it work" moments and witty banter! With a farmer's daughter soul and a sommelier palette, Tressa's magnetic personality doesn't know a stranger and she's equally at home in a Michelin starred restaurant as she is at a dive bar... when she's not expecting that little one, of course. Baby boy is coming in January 2018!
Luke
Coordination Assistant+
lead stylist
Ya know when you meet someone who's young and really just beginning to come into their own? And you think "Wow. You have a whole bunch of life ahead of you and you're already this good?" Yeah. That's Luke.
Currently studying hospitality at CalPoly SLO, Luke is well on his way to total event empire status. He's smart, etiquette-wise, fashion-forward and has experience in every facet of the event industry from catering to corporate. Luke is a superstar as a day-of assistant and has the hefty job of managing decor details and styling so many of the pretty pieces that make each wedding unique and Pin-worthy.
Jessica
LA/OC lead coordinator
This #bossbabe has been with us since the beginning and was the first to kick off TeamVNE! With a hefty background in fashion and a degree in Merchandising from FIDM, Jessica has a fabulous eye for changing trends. She keeps us current and envious of her shoe collection. Seriously. Just follow her Instagram for regular shoe shots that make us swoon. Jessica leads the team on weddings in the LA/OC area with Month-of Coordination packages and also backs Vanessa up on our biggest projects styling decor, coordinating with vendors, troubleshooting set up, and helping extinguish out dessert table fires (this is not a joke... we'll tell you the whole story some time.)
Clearly, we do a lot of laughing together.