LAUREN + SETH :: PEAR VALLEY VINEYARDS
Last week, I blogged a fabulous wedding coordinated by our amazing Associate Planner, Jessica. Well, what was I doing while she was managing an oceanfront ceremony in Santa Barbara? I was frolicking through vineyards in Paso Robles...well, maybe not "frolicking"...I think it was about 110 that day, but you get the idea.
Yes, it gets that hot in Paso, but you would NEVER know it by these beautiful shots from Anna Delores Photography of Lauren and Seth looking as cool as cucumbers. Lauren even told me she was just too excited and too happy to be hot. What a fabulous attitude, amiright?!?!?!
Before heading to Pear Valley Vineyards for the wedding, Lauren and Seth both got ready at Hotel Cheval in downtown Paso Robles. That place is such a dream... if anyone is looking for a quaint and sophisticated getaway (or want to gift their wedding planner...), I highly suggest it! The light is fabulous for pretty detail shots and portraits in the courtyard, even on a balmy June day.
And Seth's masculine details were so on point. Whiskey, even early in the day, is always a good idea in my book!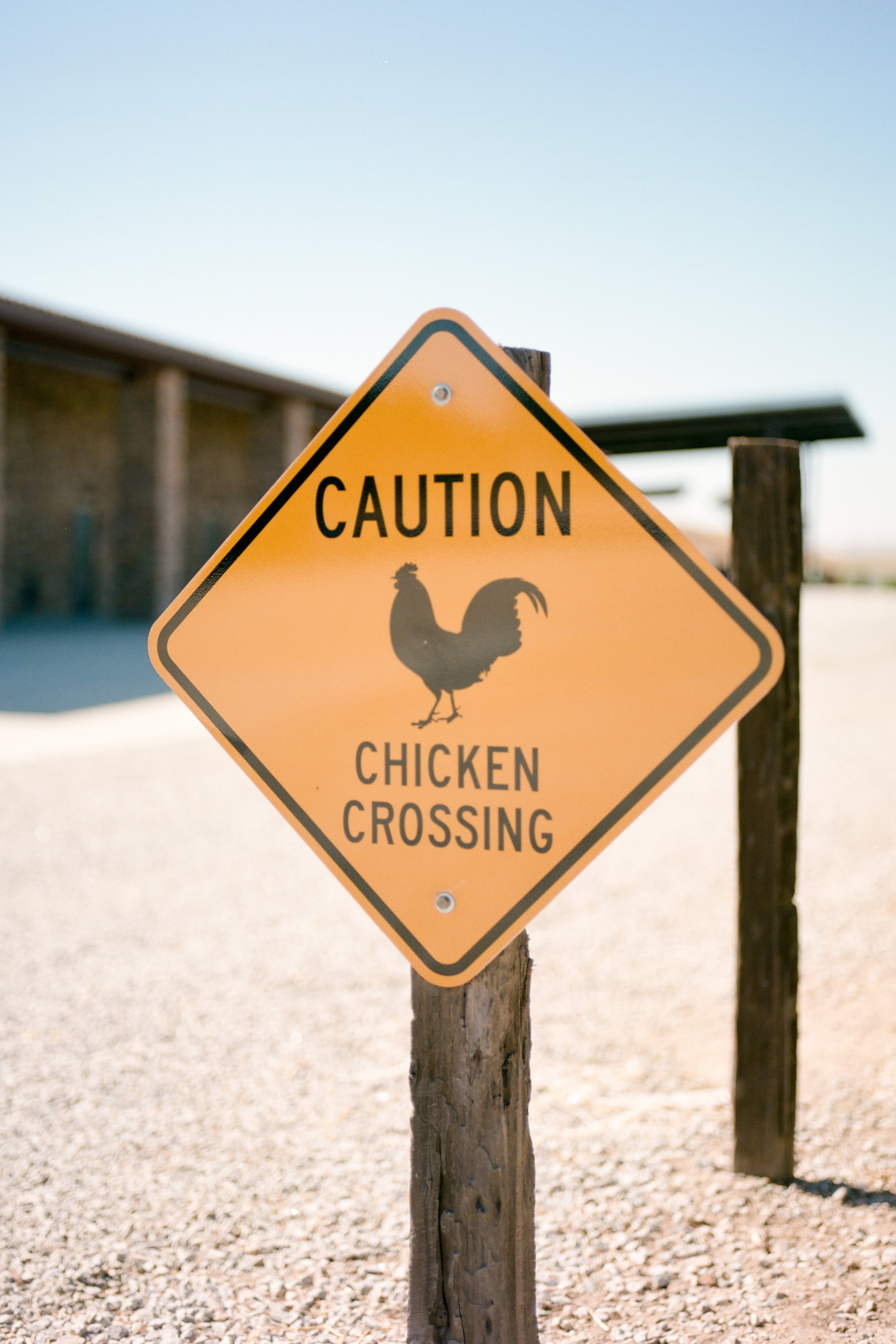 Lauren & Seth love chickens. They have a coop in their backyard and make a hobby of spending time together collecting eggs and tending to their pets. Seth even proposed in the coop! So in our first meeting, they told me that chickens needed to be a running theme... but with a classic and feminine blush & gold color palette and overall sophisticated vibe. I loved this design challenge and think we did their chickens proud!
One of my favorite details was an escort card display I came up with to use wooden eggs to give guests their table number. Lauren painted each wooden egg, then hand-embossed the eggs according to her seating chart. Eggs were displayed on ceramic egg crates and rose gold baskets with a laser cut sign above that read "Find Your Coop."
Why did the chicken cross the road?
To get to the Party in Paso! Custom wine glasses, complete with kissing chickens, greeted guests for cocktail hour inside the winery's tasting room.